The Shop
924 South Perry Street
Spokane, WA 99202
(509) 534-1647
No website.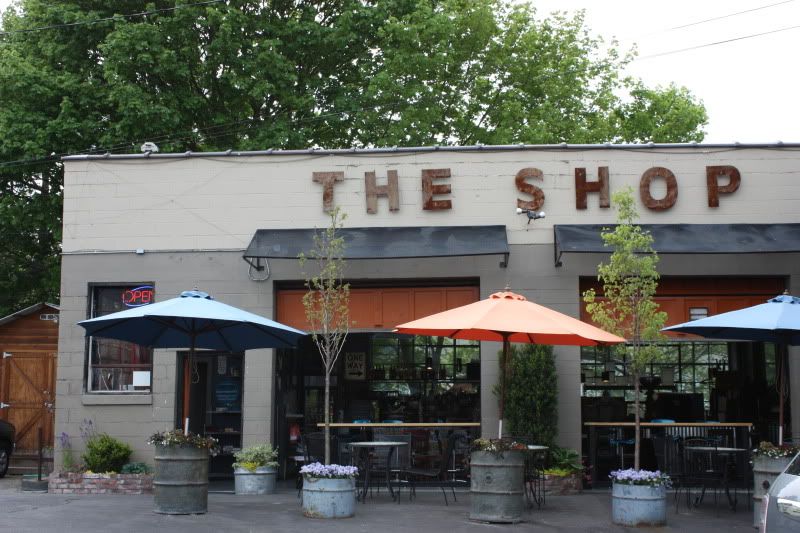 The Shop is an old gas station turned into a coffee shop.  It's located in the
South Perry neighborhood of Spokane.  As I walked through the open
garage doors, I knew this was the coolest place in town.  The barista was completely
endearing when she pointed to a large machine and shly described how the coffee was
roasted in-house by the "sweetest, most wonderful man in the world" – her boyfriend.
They also play movies on the walls outside in the summer and have free wireless
internet.  This place made my last day on a long road trip very relaxing.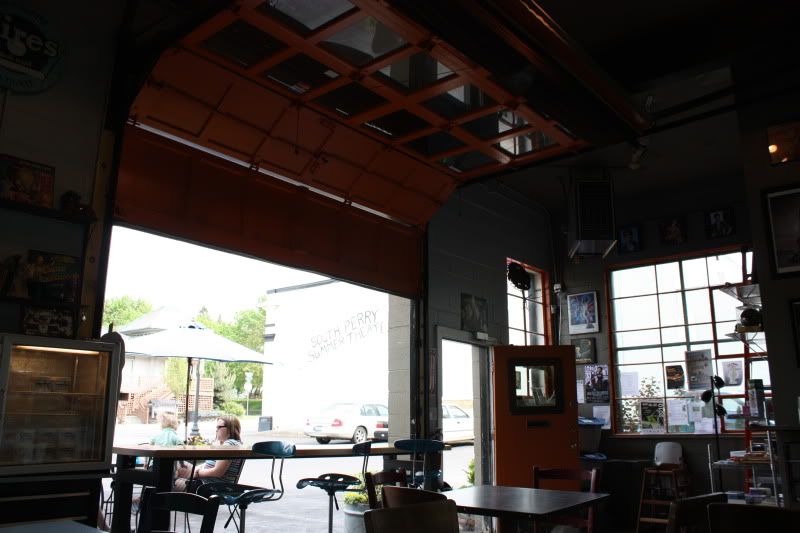 I sat by myself.
I thumbed through a weekly paper looking for concert reviews.
I ate half of a stale 7-layer bar and tucked the rest into my bag to be polite.
I left my stuff at the table unattended when I went to my car.
I wrote this review and wished I could have stayed longer.